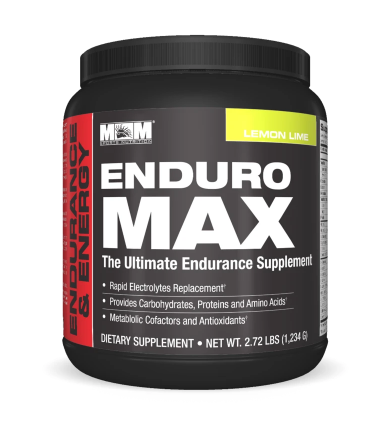 ENDUROMAX™
Fluid & Electrolyte Replacement Drink
Formulated to Provide Rapid and Effective Fluid, Energy, and Electrolytes Replacement for Demanding EnduranceAthletes.†
Provides Multi-Molecular Weight Carbohydrates and Proteins.
Contains Glutamine and the Branched-Chain Amino Acids.
Enhanced With Metabolic Cofactors and Antioxidants Including Caffeine, Quercetin, N-Acetyl Cysteine and Coenzyme Q10.
Instantized for Easy Mixing.
Gluten-Free.
Description
If you are an endurance athlete you require effective formulations based on sound science to support your exercise demands.
EnduroMAX™
is your solution for endurance performance requirements. EnduroMax is based on strong scientific evidence and modeled after the newest American College of Sports Medicine (ACSM) guidelines for fluid and electrolyte replacement during exercise. EnduroMax will provide the fluid, fuel, electrolytes, amino acids, metabolic cofactors, and antioxidants your body needs during exercise to support optimal performance.