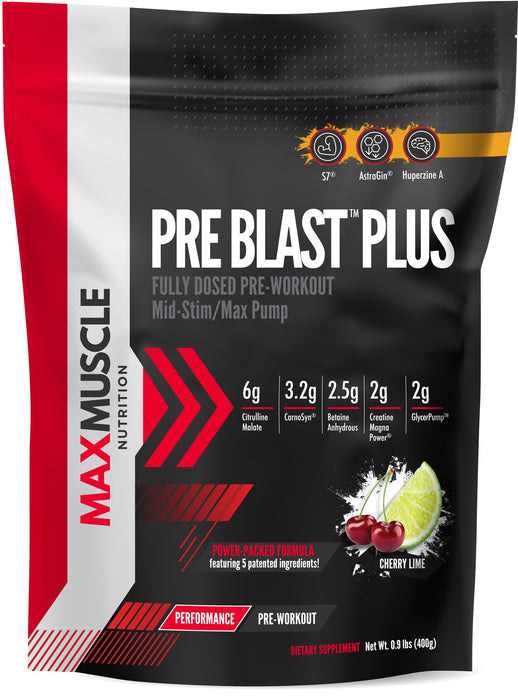 MAX PRE BLAST PLUS™
Pre-Blast Plus was developed to make a product available in
the marketplace that had all the key ingredients to maximize
your workout performance without overstimulating your body.
We made sure to utilize efficacious doses of these essential
ingredients so that we did not sacrifice results while
minimizing the stimulant effect. Do not be surprised if you
notice a feeling of mental energy and focus as this formula
delivers increased blood flow and cognitive activity, which with
will naturally stimulate your mind and your body to fuel you
through your workouts.