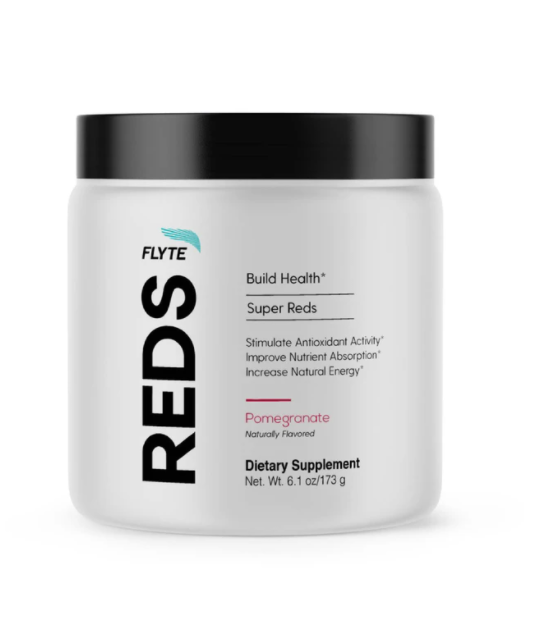 REDS - SUPERFOOD REDS
REDS is a complete supplement designed to help augment a diet that is low in fruits, vegetables, and antioxidants while providing your body with the nutrients necessary for it to function at its best. On a consistent basis, your body has to defend itself from environmental contaminants such as air pollution and the water you drink. Antioxidants help fight damage caused by free radicals which wreak havoc in your DNA.
Supplementing with REDS may help inhibit oxidation while simultaneously slowing down the aging process and improving your overall health and sense of well being. With our schedules only getting busier, it is extremely difficult to consume a diet that is packed with all the essential nutrients needed everyday for us to function at full capacity. It is beneficial to supplement your daily diet with a product that can help fill the gaps while also improving your digestion and nutrient absorption.
REDS is considered an essential product designed to help build a solid foundation in your busy lifestyle. Not only does this formula contain many Organic superfoods, but also contains no artificial flavors, sweeteners, colors, or dyes making it one of the cleanest products you can consumer on a daily basis.*