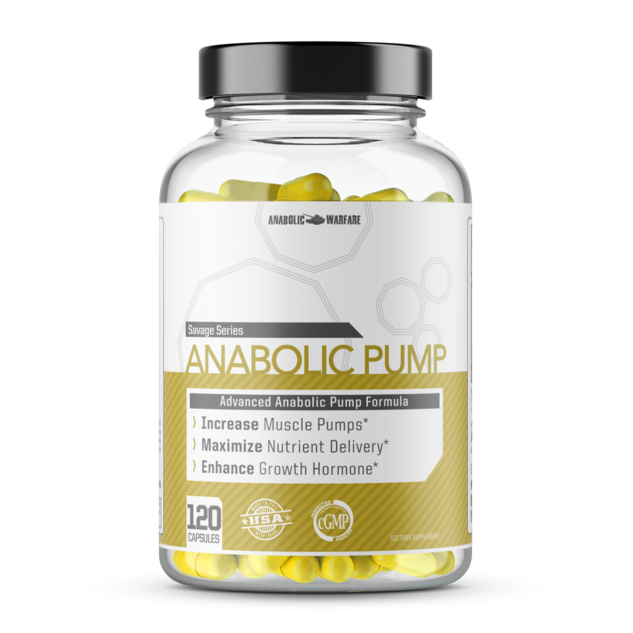 Anabolic Warefare Anabolic Pump
Anabolic Pump is the breakthrough advanced pump formula you have been waiting for.
Anabolic Pump features Arachidonic Acid, Ursolic Acid and other ingredients that aid in increased muscle pumps, maximized nutrient delivery and enhanced growth hormone.
Anabolic Pump can be used as a stand-alone or with other pump products.
Take Anabolic Pump pre workout with your regular pre workout regimen.