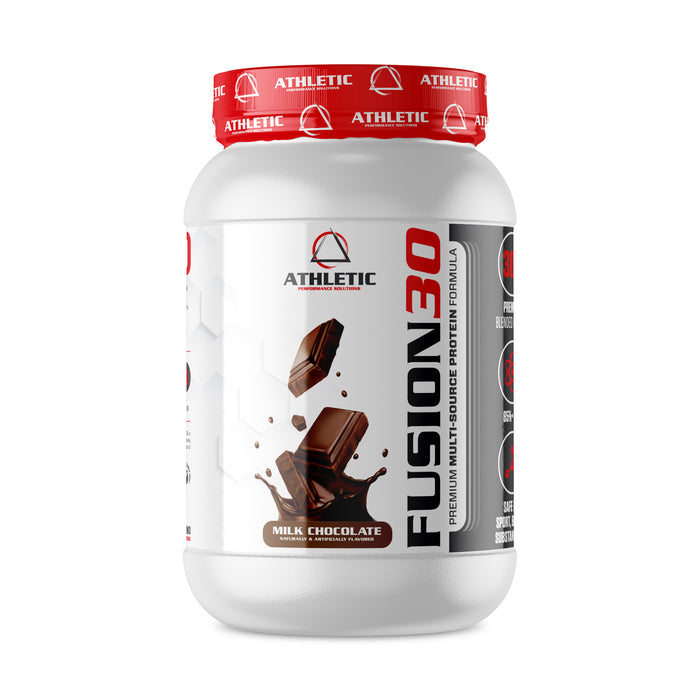 FUSION30™

Premium Multi-Source Protein Matrix
FUSION30™ is specifically designed to provide 30 grams of clean, pure protein derived solely from 100% Whey Protein Isolate & Micellar Casein, which research has shown to increase muscle protein synthesis, promote optimal nitrogen retention, and accelerate muscle growth and repair.
With a formula comprised of 
Micellar Casein and Cold-Infused Ultra Micro-Filtrated Whey Isolate (WP90), as well as a
 Protein Efficiency Rating of 86%+, Fusion30 is ideal for anytime in the day that you need protein in your daily routine
Fusion30 can be mixed with water, milk, or your favorite beverage. It also makes a great coffee creamer substitute.